not all fun and games!
In 2016, I had the privilege of volunteering for one of my favorite non-profits, Games for Change. Games for Change's mission to harness the power of play for social change is close to my heart. This summer, I volunteered at G4C's outdoor arcade as part of the TriBeCa Film Festival. There, I facilitated gameplay for both digital and analog games. My favorite game of the day was Save the Park, a smart and engaging game with a mission to educated players on the preservation of national parks.
all work and all play
One of my favorite experiences this year was taking Unity classes at Microsoft, through the organization, Playcrafting. One intermediate class focused on scripting a battle system for an RPG combat game. In another class, I worked with my classmates to complete a virtual reality helicopter flying game, in the span of two days. And on my own, I have been working on an 8bit puzzle game that explores the physics and movement of different animals!
from technophobe to technophile
This spring, I worked at a center for older adults in Bay Ridge. Every individual had a different technological journey. Some participants were unfamiliar with how to use a mouse and others were pros on their iPads! Together, we explored projects such as writing in a blog, opening an online jewelry store, photo editing, and recording interviews. Press play to hear my sample interview with Janice, a long time BRC member, and fellow vegetarian!
Janice Interview
by Sarah Hubschman
the great outdoors!
​Every year, I look forward to our annual trip to the Catskills. Whether we are visiting Stencil (a goat) and Sister Mary Francis (a pig) at the Catskills Animal Sanctuary, or enjoying an impromptu magic show in the front yard, we always have a great time in the Catskills!
digital love
​
Emoti-Con! is an annual convention for New York City high school students to showcase their digital creations. While I've attended Emoti-Con! in the past as an audience member, this was my first year volunteering as a design committee member. I had the chance to teach a class to Emoti-Con!'s esteemed design fellows on 3d modeling in TinkerCad and Blender, at The New School. What came of that class were beautiful 3d printed trophies, like the one seen here! At the event, I worked as a stage manager, making sure the show ran smoothly behind the scenes. I can't wait for 2017 Emoti-Con!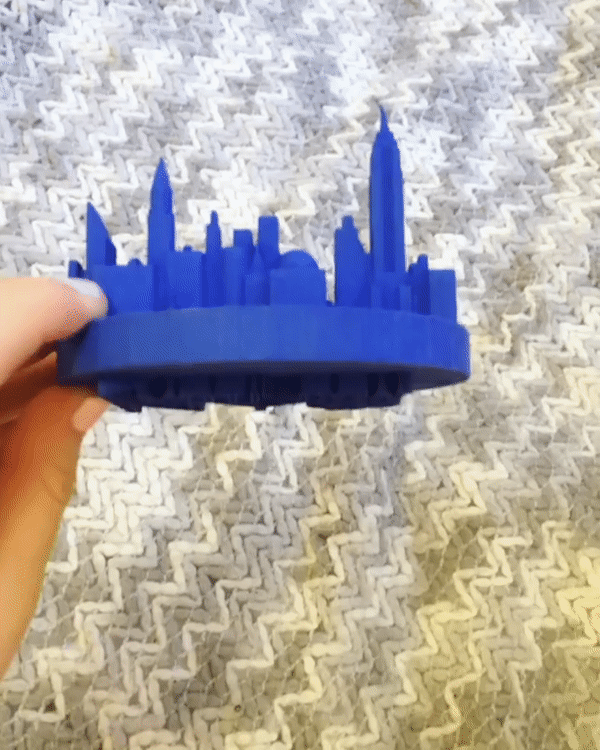 your voice matters
Following the 2016 election, I began to co-moderate a website called Why We're Afraid, a platform for users to share stories of harassment and aggression related to the election. Since the website launched, it has received hundreds of stories and submissions, and was featured in publications such as The Daily Dot, Bustle, and Hello Giggles.
from surviving to thriving
You Can Thrive! is an incredible organization, with a mission to support women who are living with cancer. YCT provides free resources, such as meditation classes and acupuncture, as well as the chance to be a part of a supportive community. I am currently working with YCT's creative and compassionate staff to redesign their website from scratch. You can expect to see the completed website in 2017. In the meantime, donate to You Can Thrive! to show your support for women living with cancer!